How to make summer holidays last forever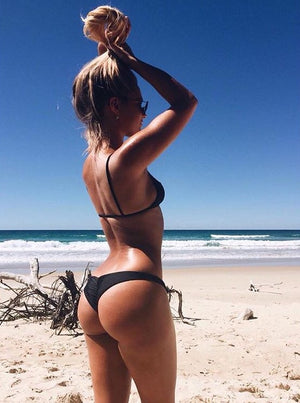 Gone are the days of beach laying, sun kissed skin, drinks on the beach, coastal beach walks and mind body time for yourself, or so it feels right?
If you're a mom, rushing your kids back into school routines is a priority for you this week.
If you've just finished a big holiday, getting back into work mode is a must for you.
Before you decide to cave yourself into your pillow with misery, turn your frown upside down and tell yourself it won't be as bad as you think. You'll adjust into your work/life routine again and before you know it, you'll be planning your next holiday. However, sometimes that can feel very far away, and we get that, which is why we created Beach Bum body scrub. It helps us recreate that relaxing holiday feel and we hope you'll be able to do the same.
Turn the heat up in your shower or bath and soak up the antioxidant goodness and therapeutic benefits from our Beach Bum body scrub which is what's needed after a long week or whenever your soul misses the chill vibes from a holiday and wants to kick back and relax.
Before you feel the summer is over, grab yours here and it'll take you back from where you'd rather be.