Try This 10 Min Booty Band Home Workout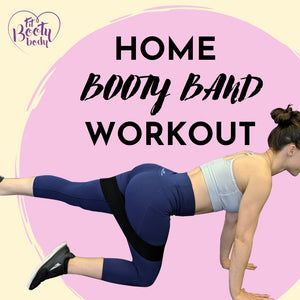 Struggling to get motivated to workout?
A lot of people are, know that you're not alone, but we have to push through, self discipline and keep our minds focused on our goals. 
While many of us have had our gyms temporarily close due to COVID-19, we need to remind ourselves that home workouts can be effective and challenging! And possibly a great way to shock your body and beat a plateau if you haven't done many home based workouts for a while!
So today we want to give you some home workout inspo!
Here's a great workout from another babe in the community, Maddie who has put together a follow along 10 min booty band workout. Grab your band and give the workout a go here
Here's to feeling extra bootyful!